Refurbish. Reuse. Recycle. Renew. All these words have similar meanings that convey a sense that the object they're describing is being upgraded and used again. This sense can also apply to businesses that have closed for a time and intend to reopen. Typically, businesses go through a reopening after making physical upgrades to their location(s).
Online businesses can also go through reopening processes. Typically, this happens after they do a major website upgrade, but the online business shutdown usually lasts for less time than physical businesses. Think about those notices you get from apps you use that say something like, "Our servers will be down for maintenance from 2:00 a.m. to 6:00 a.m." After that, the site is reopened or brought back up.
Both online and physical businesses can also use reopenings as an opportunity to launch a rebrand, too. But, why would a business want to do that? And, what is rebranding exactly?
What is rebranding?
Let's answer the second question first. Branding refers to the careful crafting of guidelines for every tangible and intangible element your customers will see. These are known as customer-facing elements. They can include things like your logo, signage, blog articles, the tone in your written materials and more.
Rebranding is a refreshing or overhaul of a business's customer-facing elements. Companies don't go through a rebranding lightly. Usually, they go through this process because they need to solve a problem, such as:
A shifting customer base
The competitive landscape in their industry has changed or is changing
Their brand is telling the wrong story
Their current brand is associated with an outdated product or service
Why would a business want to rebrand before a reopening?
Now, let's tackle the original question: Why would a business want to rebrand before a reopening? The answer will vary from business to business. But there are many reasons to consider going through a rebrand before a reopening. Some of these include:
You have the time to rebrand
One reason a business may want to rebrand before a reopening is it has more time. The day-to-day pace is hectic at many physical and digital businesses, and that doesn't leave a lot of time to focus on a rebrand. However, your staff may have more time on their hands when your business is shut down for a bit. Especially if you've thoroughly planned the things that need to be done while your business is closed.
This downtime can be constructively turned into going through a rebranding process. It can also be used to set up any brand changes that come out of this process. That way your entire business can present a refreshed image to your customers when you open back up.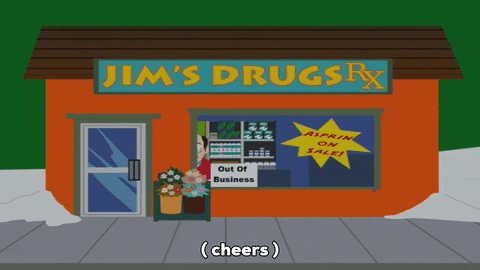 You can generate more interest and trust
Another reason why a business would want to rebrand before a reopening is doing so can generate more interest from customers and potential customers. Your current customers are, hopefully, eagerly anticipating the reopening of your business. You can ratchet up their interest even more with blogs and social media posts that hint that other changes are coming, too.
This strategy will tantalize your current customers. It can also make potential customers curious. Upon reopening, you can satisfy this curiosity and turn it into increased brand awareness, engagement and customer traffic. Keeping people informed can also increase their trust in your company. Why is that important? One branding survey reports that 59% of people prefer to buy new products from brands they trust.
Still not sure why a business would want to rebrand before a reopening? Heart & Hustle can help.
Every business has different needs and stories. The reasons why a business would want to rebrand are just as varied. I can meet with your team to chat about if rebranding is the right option for your business. I can also take you through the in-depth Heart & Hustle Brands rebranding process that focuses on your needs. The process can even reveal some potential revenue streams that you hadn't thought of before. We can even work together to launch your refreshed brand at the same time that your business is reopening.
Ready to learn more about how to rebrand your business? Let's talk.
About the Author
Stacey Harrison is the lead brand strategist and designer at Heart & Hustle Brands and has provided creative direction for healthcare, industrial, and financial services brands for 20 years. She started Harrison Creative Group in 2017 to serve businesses that need a professional brand image on a budget. In 2021, the company rebranded to Heart & Hustle Brands to walk in the shoes of clients that experience a change of name or brand refresh.